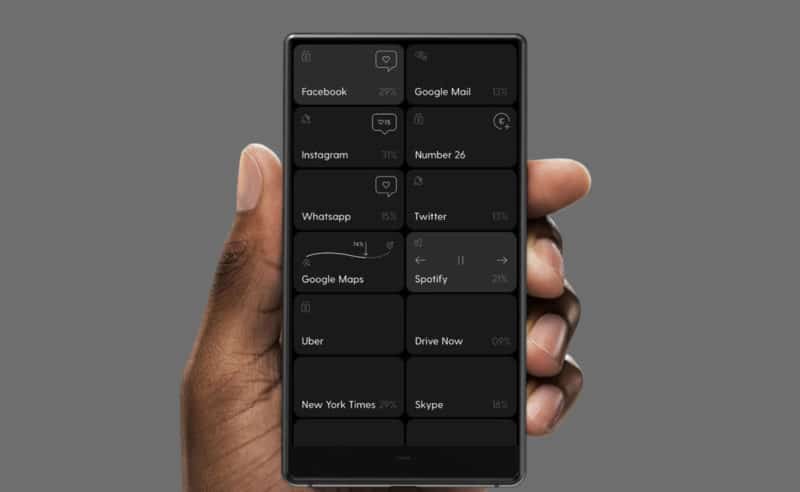 Blloc Phone, the minimalist smartphone focused on simplicity
Blloc just unveiled his plain and minimalistic smartphone combining a power saving operating system with efficient hardware and an easy to use messaging platform, it's built to be the perfect communication and productivity tool that you can rely on every day.
The goal with this monochromatic smartphone is to regain control of your smartphone by allowing you to focus on your contacts and meaningful interactions. With more effortless and fluid exchange of information.
The lost, forgotten and scattered information is now gathered in one place, a simple timeline which facilitates speedy and effective conversations, while Blloc anticipates your needs through learning.
Blloc comes with Blloc OS a distraction free custom OS built on top of Android 8.1 which simplifies your dialogues & interactions by unifying all your application scattered exchanges into a single timeline. Blloc is unified and complete, with no inessential features.
As Blloc said:" Simplicity should be at the core of innovation and businesses development."
With constant future updates, you can always install all the apps you want or need, they have worked hard on integrating the most commonly used services and apps into the Root. Instead of multiple distractions they aim for focus. Instead of fragmented conversations, they strive for continuity and fluidity.
"Booking your flight, checking the weather or ordering an Uber, it all happens in one place, the Root."
Follow us on social media:
Subscribe to our newsletter: