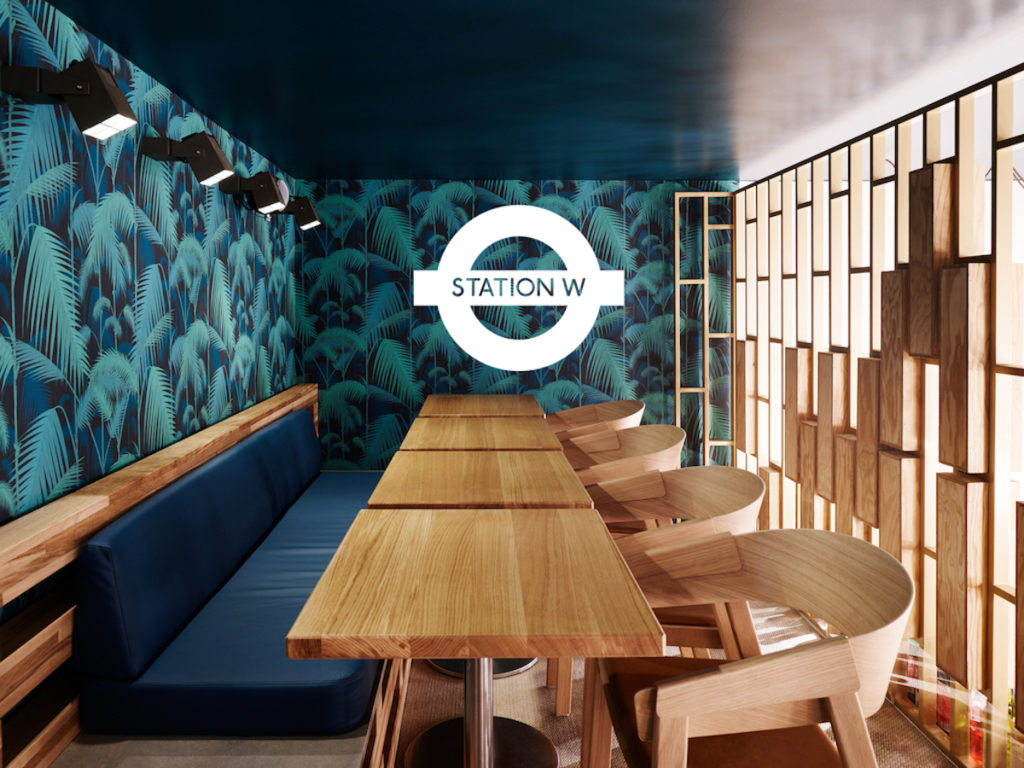 Hi, everyone!
Today, we are going to present you Station W founded by François Champenois and Eric Joubert, in Paris – France.
We met François while we were in Paris, and we found the concept very interesting, so, that's why we wanted to write an article to make you discover it!
François and Eric started to discuss this project between February and March 2017.
"We worked full-time on it in April, and we launched in June."
It's quick to open a new place because they do not set up the entire space, they use what is already here like the tables or the chairs.
They also know that without a good internet connection, some people just can't work, so, they install a new network.
And finally, they come with what is on the buffet: coffee, tea, and candies.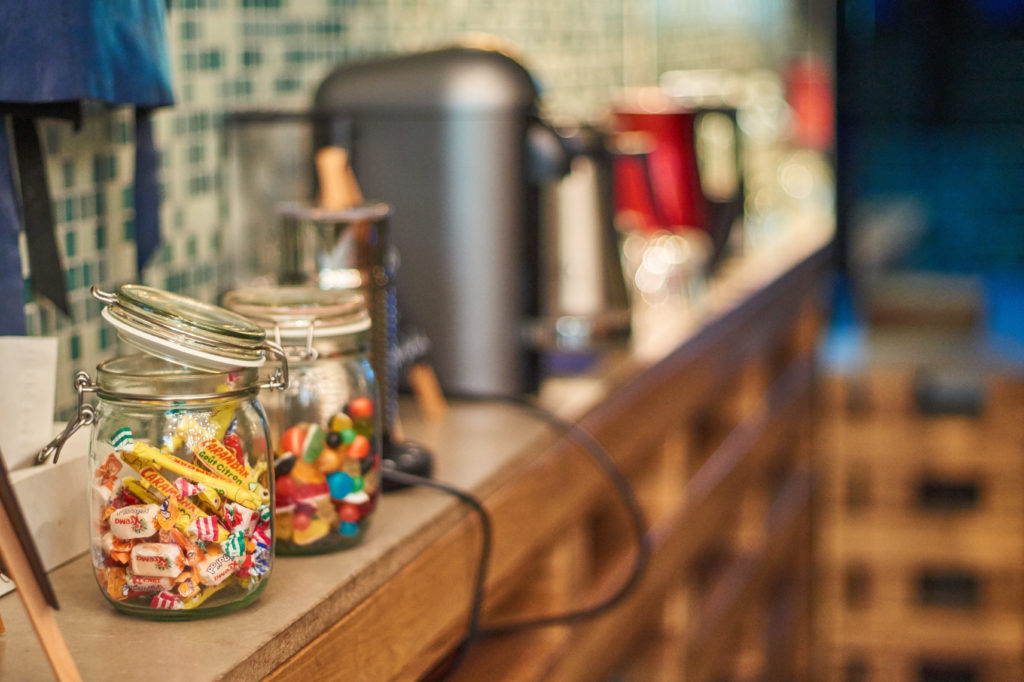 CONCEPT
The concept is great. They set-up a co-working space in bars and restaurants that are unused during the day. Why is it that good? Because with this formula they are planning to create a network of Station W in all Paris and the goal is to access any of them in less than 15 minutes of walk!
Doing it that way allow them to propose you a very affordable membership.
HOW WAS THE IDEA BORN?
"I went to New-York City to meet some friends, and I saw a competitor there in the US. I found the idea great!"
After they noticed that there was no offer like that covering all Europe, François and Eric jumped into this journey.
They wanted to create something that would be more adapted than a Starbucks, and less expensive than well-known co-working spaces.
Environment
When we arrived in the neighborhood of the Tiger, a Gin bar – which is the first Station W that opened – we felt like it's the real typical Paris. Very cute, pleasant with all those shops, bars and restaurants around.
It's quite a fancy area in Paris, and very easy to access if you take the bus or the subway to go there. Even by car, you can park in an underground parking.
WORKPLACE AND DESKS
There is three distinct space here at the Tiger: The quiet room downstairs, where you can have a phone call without disturbing anybody.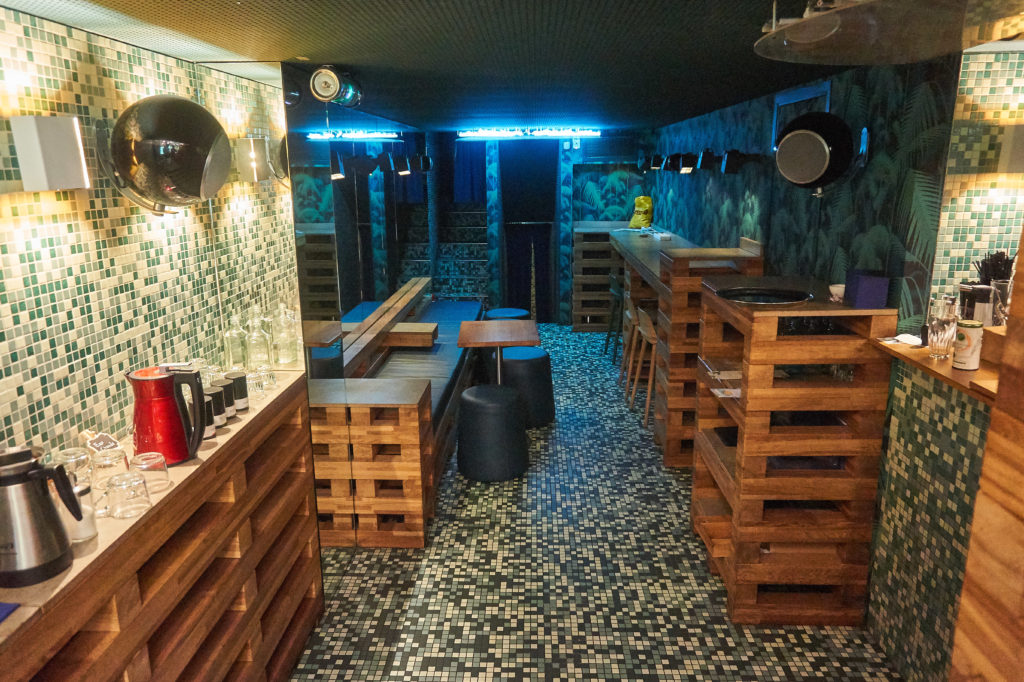 The main floor, with the view of the street and plenty of natural light, where you will be able to work on the bar table or, on high tables.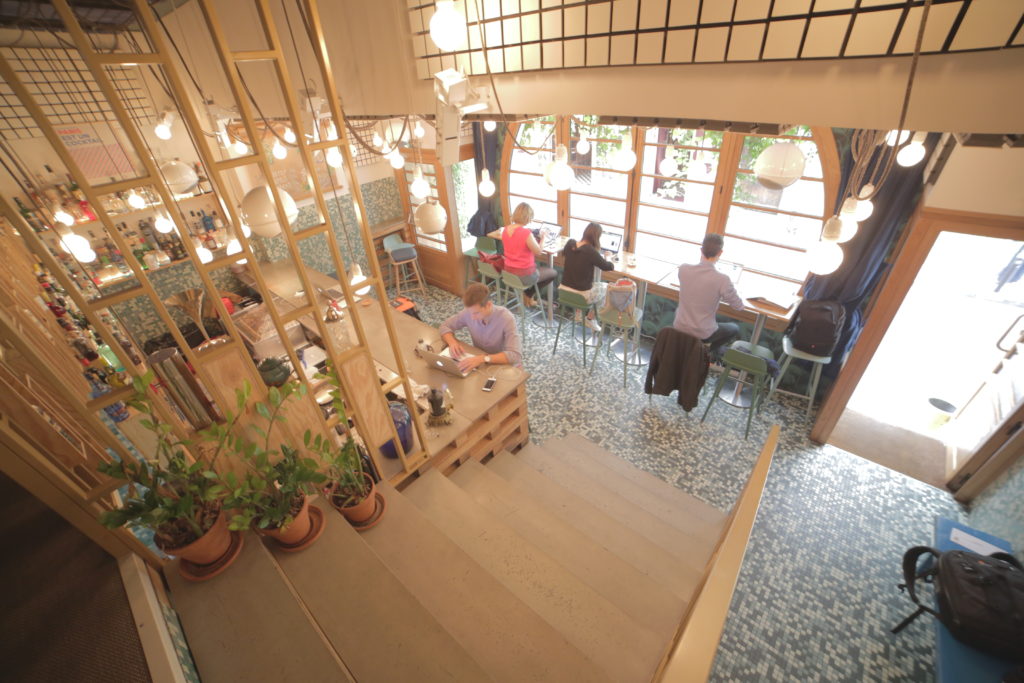 Or you can go upstairs where it's a little bit more comfy, quiet, with regular sized tables.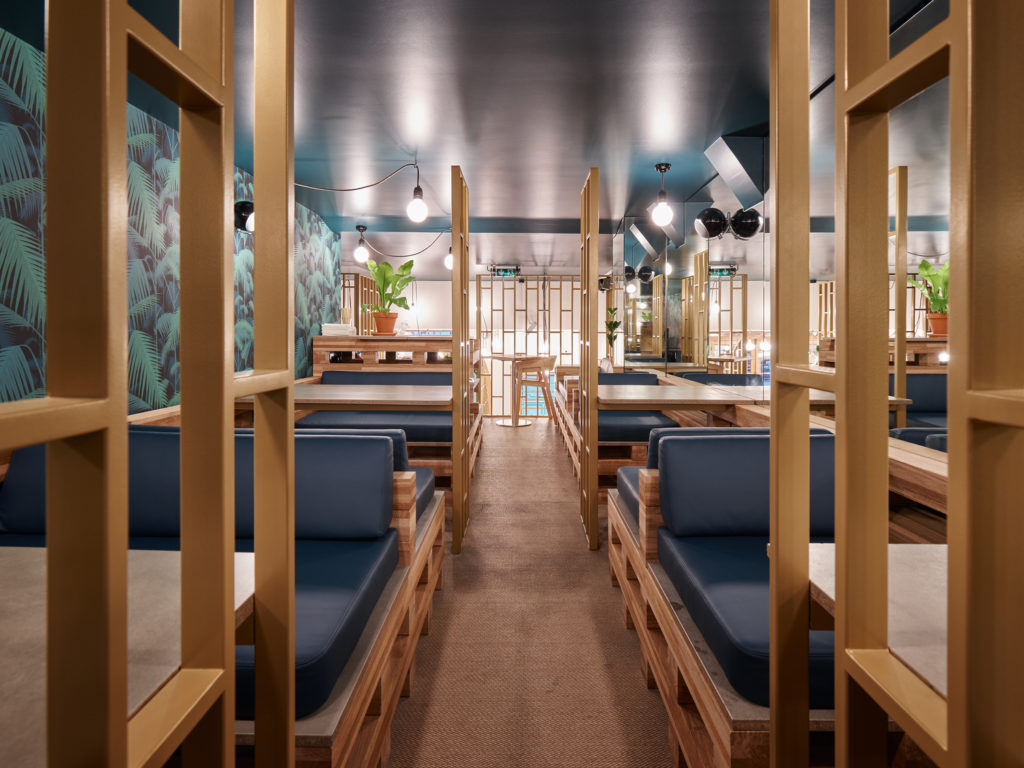 There is no dedicated desk, but you can move through the place depending on your mood.
Despite the fact that there are no private rooms, you can privatize a space for your guests, clients or events.
EVENTS & COMMUNITY
Their focus is more on freelancers, entrepreneurs, and startups.
"We have entrepreneurs of any ages that are just about to launch their project: we have someone who created a special chocolate for diabetics, or a shoe creator who just launched on the internet!"
On the other side, there is the sales-person who needs a place to work between two meetings or people who are traveling and that are just passing by for a day or two.
As François told us, the demand is quite high, and it has something to do with the fact that the prices are very competitive and the offer is flexible.
They are present for the members and listen to their feedbacks to improve or to propose new services or events.
"My real boost comes from the human side of what I do now, that I didn't have before."
For example, the actual accountant of Station W was a co-worker at the Tiger. Because she was explaining specific things about taxes to a member, other co-workers came to hear about it as they were interested.
Many other people seemed to be interested as well, so, they decided to create a workshop on this subject to help all the members.
They come with their questions, to discuss everything they need, around breakfast.
They are about to start something similar, but this time it will be more about the legal part.
During the evening, it's more social and friendly. A special happy hour that has been set-up between the Tiger and Station W. Like that, they can stay a little bit longer to work or chill.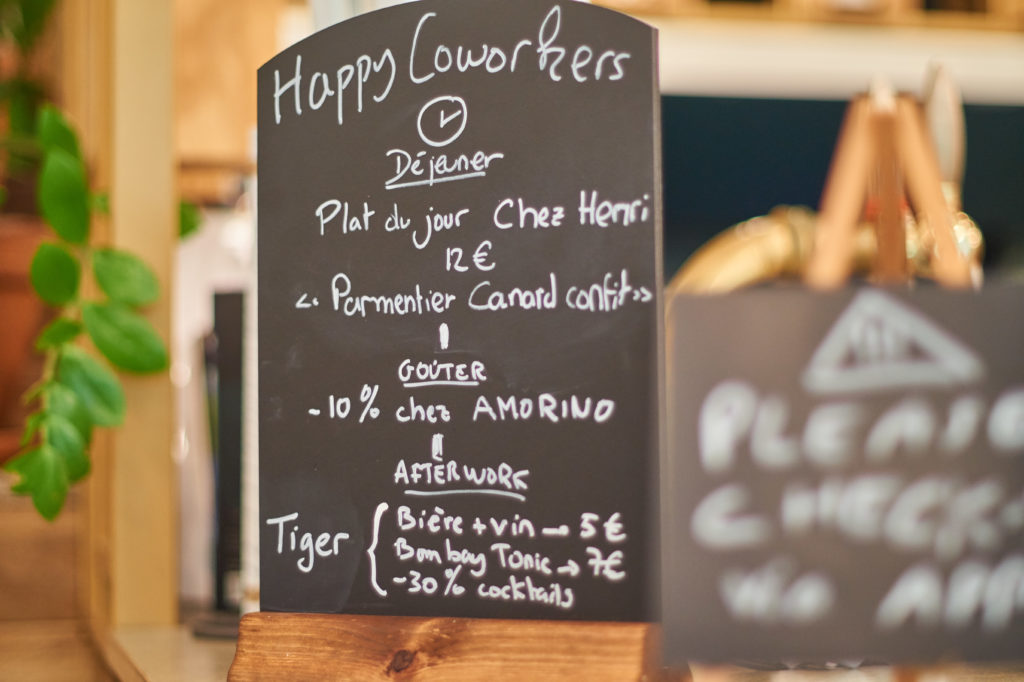 ATMOSPHERE AND DECORATION
The front of the bar looks nice with all this vegetation, and it gives a little wild something – that goes well will the name of the bar.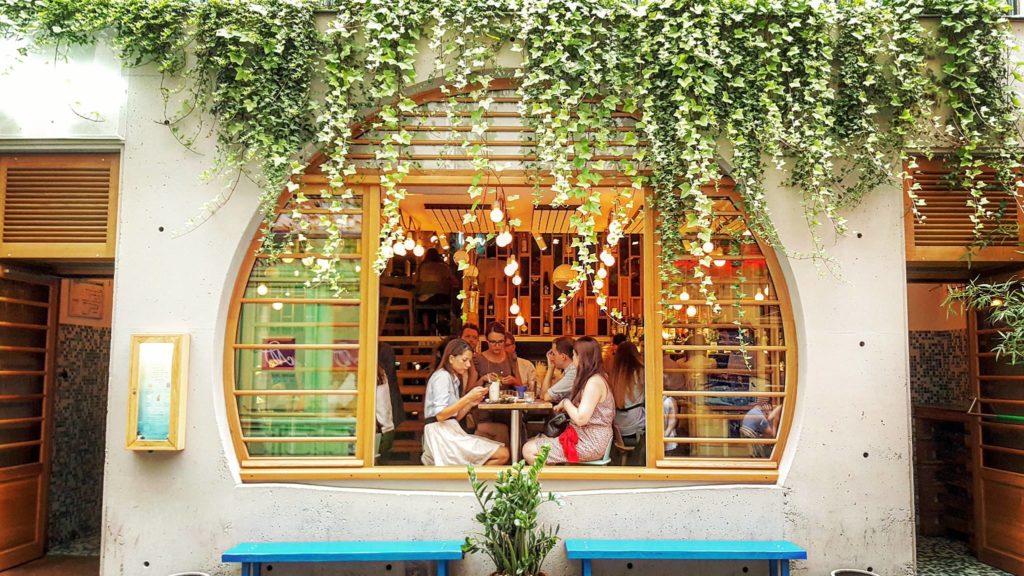 We came in, and we thought: "Nice one!"
The bar, the decoration… Everything is very nice and so the atmosphere too.
Every people in here are working, but it's relaxed, and they all seems to be cool.
Ideally, François and Eric are seeking for high-end bars and restaurants. It's essential for them that their members can invite people for a meeting in a beautiful and pleasant place.
"We also love to have different spaces with different atmospheres and decorations: Very modern, Versailles type, exotic – like here in the Tiger -, so people can choose the place as well as the area."
THE +
The price for the unlimited plan – The one we advise – is really affordable, like we told you at the beginning of the article: For 99€ per month, you get access to their spaces, according to the opening hours of Station W.
Also, if you want to give it a try, you can do it for free during a whole day.
The buffet – with the coffee, the tea, candies – has not been made randomly. The coffee, for example, comes from another French start-up, Kawa, which is a roaster in the 18th district of Paris, or the tea from, Codamin, based at Etienne Marcel in Paris too.
We appreciate the fact that they support local start-ups!
They also try to get other perks, with restaurant and local businesses:
"For the lunch, having a special menu for 12€ or 8€ instead of 20€, and why not deliver every meal at the same time so members can eat all together and make the community stronger!"
The kind of thing that we love to see, the quick evolution: they think that something can be good for their members? They create it!
On top of that, you will be able to access to any Station W spaces once you have subscribed, you are not attached to only one. This flexibility is something essential for us as we move a lot, and it's especially pleasant when each space has its atmosphere and decoration.
It's for all those reasons that we enjoyed Station W!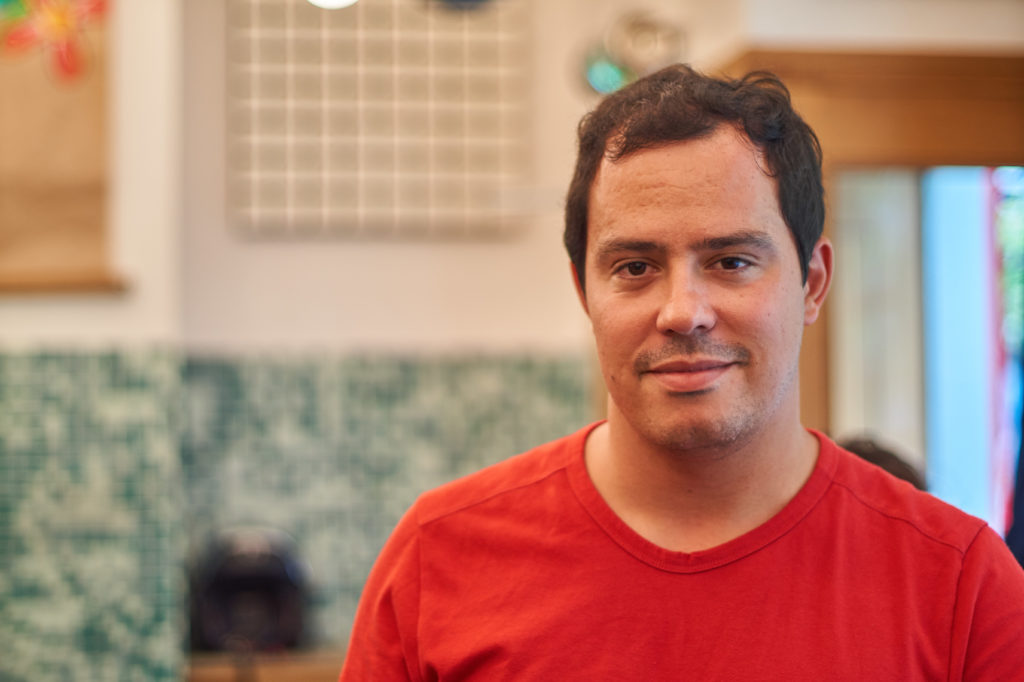 ABOUT THE FOUNDERS
François (on the photo) and Eric used to live abroad, and they met in Seoul, in South Korea.
"We met during our 3rd year of business school, he was at HEC, and I was at the EC of Bordeaux. We went to Seoul in South Korea at the same time, and we met by chance. At the moment we didn't know, but our parents were good friends in Nantes. We became friends like that."
François, made his career in California (Los Angeles and San Francisco) in the music industry and corporate messaging – a Slack like, while Eric did his in Singapore and created his start-up in the wine industry.
Thank you, François, for having taken the time to receive us and answer all our questions!
PRICING
Station W propose a very affordable membership price: 99€ per month, for the "Unlimited" plan.
But, you can also come and take the "Daily Pass" for 12,5€. If you are in Paris someday and you need a space to work, here it is!
For those two plans, there is no commitment.
You can give it a try for a day for free.
Don't forget to share, comment, and subscribe to our newsletter!
INFO
| | |
| --- | --- |
| Printers | No |
| WiFi | Yes, Ultra high speed |
| Lockers | No |
| Establishing the company there | No |
| Seats | 40 |
| Drinks | Unlimited tea and coffee |
Station W
Le Tiger
13 rue Princesse, 75006 Paris
Monday – Friday : 9 am to 6 pm
You can access by the subway: line 10 Mabillon or line 4 Saint-Germain.
Underground parking is available close to it.
Closed on Saturday, Sunday and bank holiday.
Follow us on social media:
Subscribe to our newsletter: