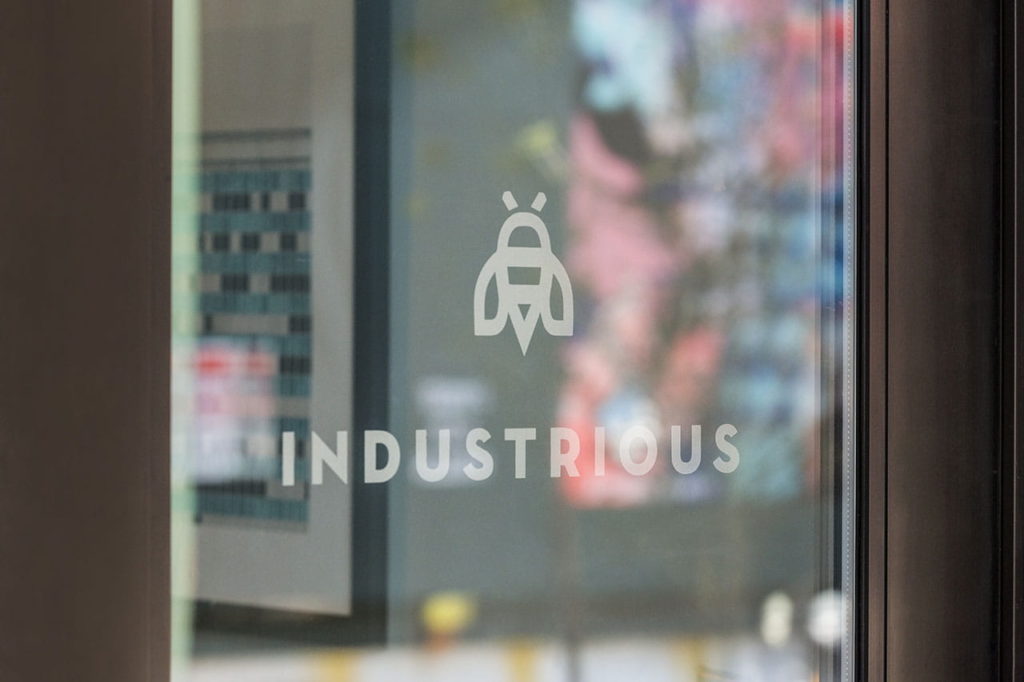 Hi!
Here we are, Brooklyn, NYC! It's during a sunny day (as usual in New-York) that we went to visit Industrious.
20,000 square feet of premium co-working space, located a few blocks away from the Barclays Center in a very typical building of Brooklyn, a brownstone of Dean St in Prospect Heights.
We have been warmly welcomed by Alixandria, Community Manager, who made us the tour.
Our first thought when we came in was: "Wow, that's nice!"
This one, in Brooklyn, opened in February 2016.
Concept
« Industrious is a premium workplace platform, blending five-star service and stunning design to provide an unparalleled workplace experience for established professionals. »
As I said in the intro, Industrious is a premium coworking space, very well equipped. The goal is to be sure that you will have everything you need, at any time.
« At Industrious, we make people excited and proud to go to work by enabling businesses of all sizes to deliver a welcoming, high-quality workplace ».
If we want to resume, in our own words: they want you to feel great at work!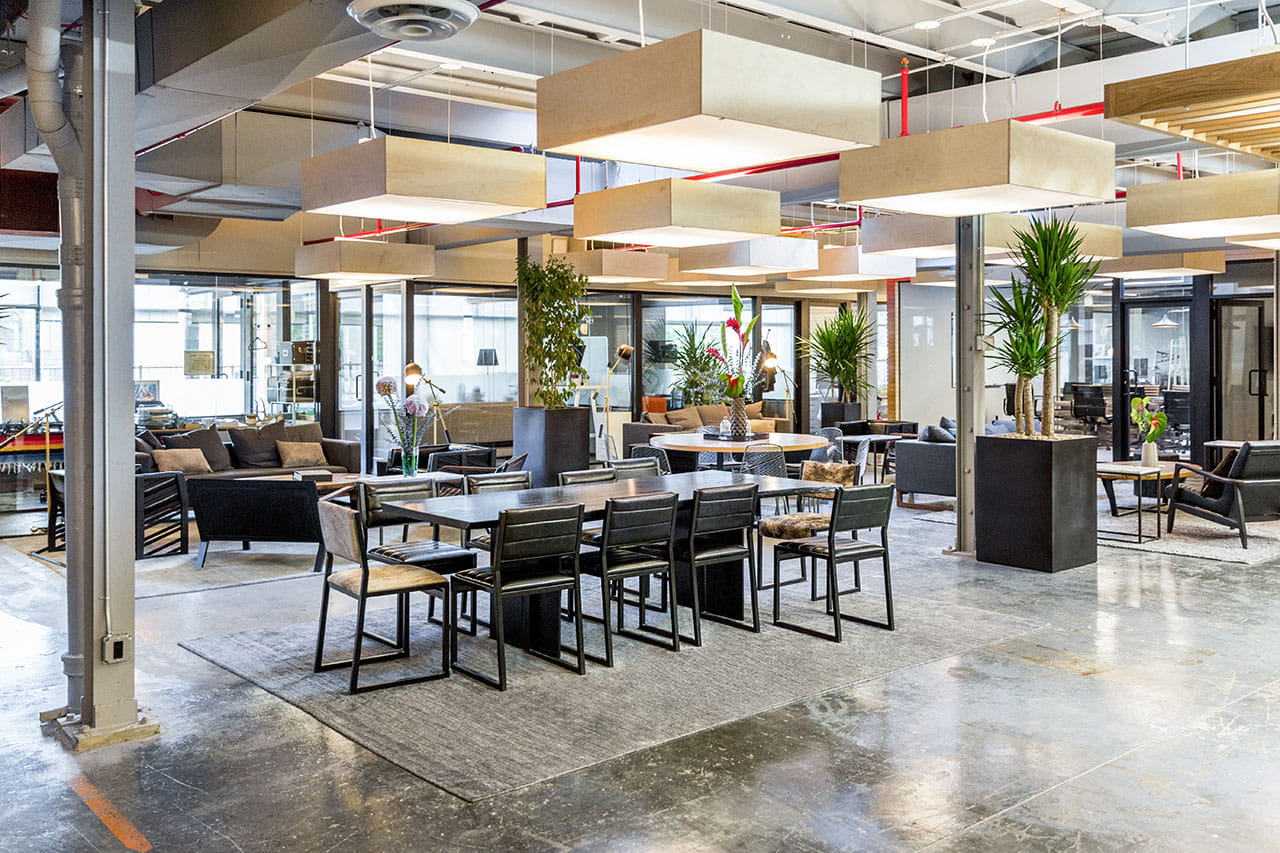 Environment
Brooklyn is a vibrant area of NYC.
The industrious space of Brooklyn is very well located, close to the subway station and every kind of restaurants and shops, due to the Atlantic Terminal Mall.
With the subway at Atlantic Avenue, you will be in Manhattan in about 30 minutes.
If you go there by car, we advise you to park at the Mall, which is not that expensive compared to Manhattan for example – it's something like $1 or $2 per hour – if not, it's going to be complicated to park. (We can testify!)
Also, very soon you should have access to a new City Bike station just there.
You can choose to work in the coworking space, or you can rent a private office, and arrange it as you want.
The shared space is quite big, which is very pleasant to work. This area is perfect if you are a freelancer, but if you have a team, we recommend you to choose a private office: more privacy and, you still can enjoy the shared space!
The lights are neither too bright or to dim.
The chairs and the desks have been chosen to optimize the comfort, and they know that you will spend time working on it, so they paid particular attention to choose it.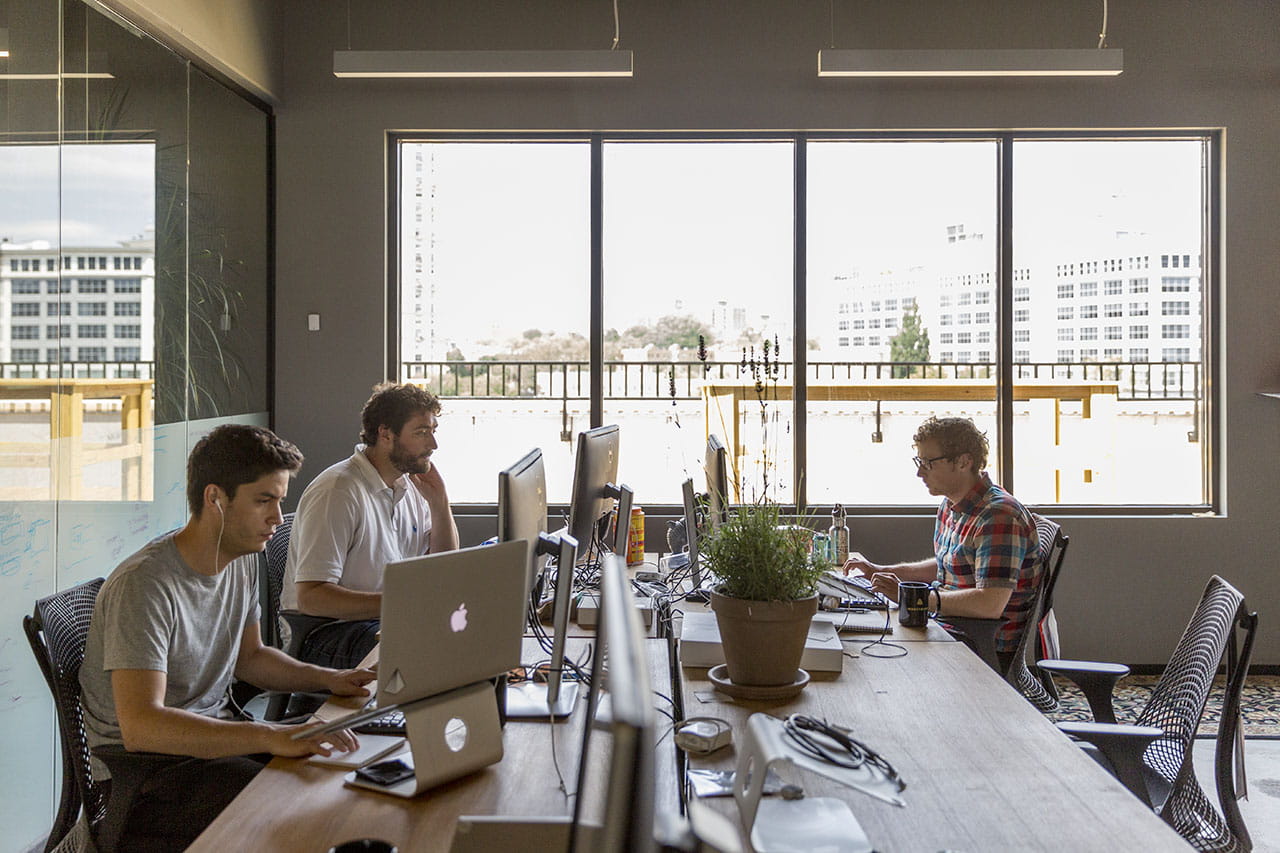 There's also a relaxing room, with a minibar, that members usually use to take phone calls or talk about business in a quiet atmosphere.
Events & Community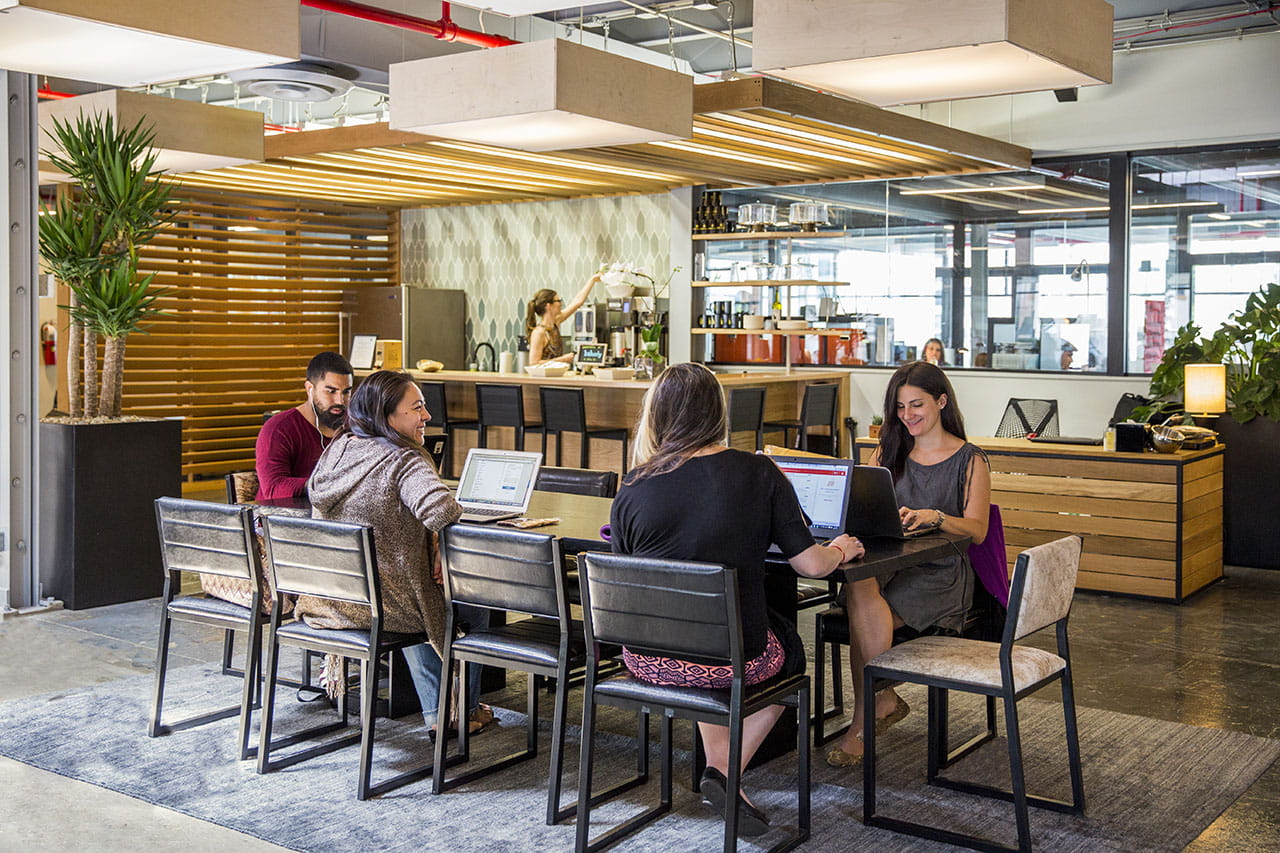 The atmosphere makes you work in a relaxing and stress-less environment, which is favorable to connect with other members of the space.
Every morning, you will also enjoy a French breakfast: how could you start your day in a better way than having a good croissant and a fresh coffee that you can share with other members?
Apart from the breakfast, they try to organize 3 or 4 events every month, with different theme depending of the calendar: valentine's day, Halloween, Christmas etc…
On the terrace, there is also regular happy hours (of course when it's not freezing cold!).
They really do their best to organize all those events to make people connect with each other and create a strong community.
One thing that we think is important: the staff knows every member, for real.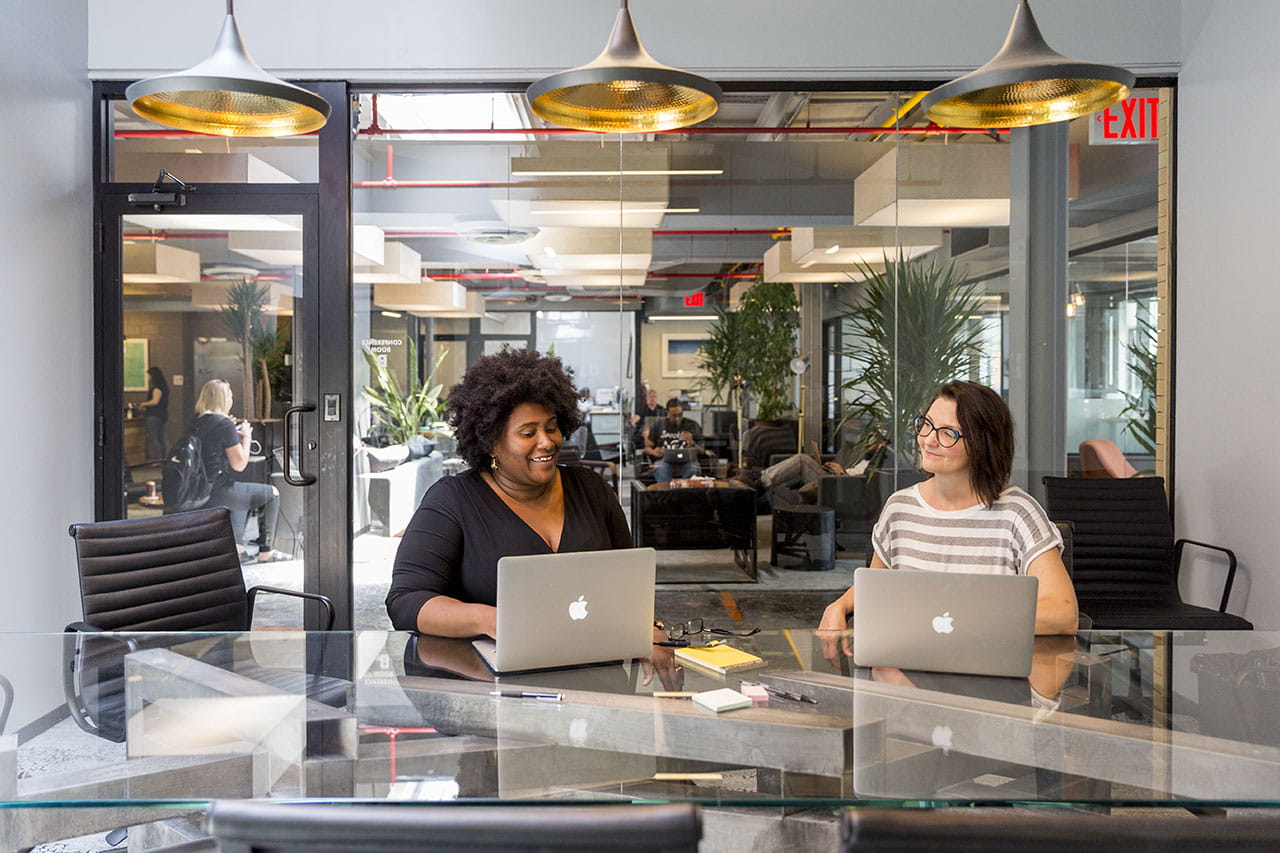 The style is very « industrial » and premium. The furniture, the desks, and the decoration are made in a way that makes you feel almost like in the lobby of a boutique hotel: unique.
You feel special in here, « privileged.»
Also, you will be able to enjoy their terrace, made of wood, to have a break and take some fresh air!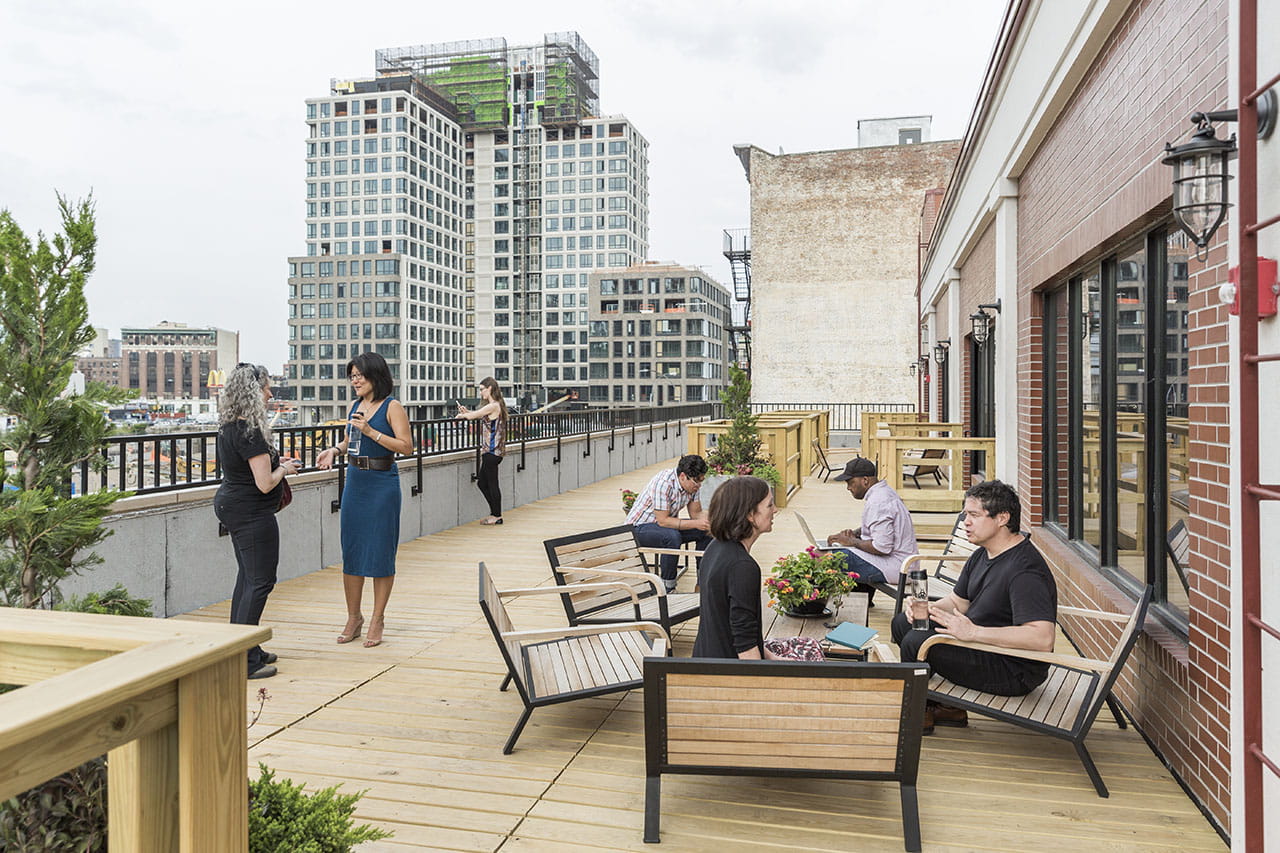 (We personally really love to have outdoor access.)
The +
• Located in a great area of Brooklyn.
• You'll have a lot of space.
• The facilities: you will get everything you need at any time!
• Access 24/7
• The atmosphere
• The staff amazingly nice
• If you have a private office, you can also come with your pet.
• You can receive your mail directly there.
When you are a member of Industrious (no matter which one), you can have access to other Industrious spaces, which is very convenient when you are traveling and when you do not want to spend your day in the lobby of your hotel to work.
Just send them an email or give them a quick call to confirm that there is some available space – They want to take care of their members, and of course, avoid the crowd that would be unpleasant to work.
You can rent a desk in the shared space for $495 a month, or a private office –
The prices vary based on the number of people in your team, and so, the office size:
• 1 x from $684
• 2 x from $1305
• 3 x from $1989
• 4 x from $2268
• 5 x from $2484
If you are 6 people or more, contact us, and they surely will find the right thing for you!
INFO
| | |
| --- | --- |
| Printers | Yes |
| WiFi | Yes, Ultra high speed |
| Conference Rooms | Yes |
| Establishing the company there | Yes |
| Seats | ~200 |
| Drinks & Food | Coffee Bar & Lounge |
| Events | Yes, several every month |
| Community | Inspiring! |
| Quiet Room | Yes |
| Terrace | Yes |
You can follow them on their social media:
Industrious Brooklyn
Website: Industrious Office
594 Dean St Brooklyn,
New York 11238
Phone : +1 929-283-6780
Or why not reaching them on Messenger? @IndustriousOffice
Thank you Alixendria for the tour and for the chocolate (a goat milk chocolate which was just amazing)!
It was a great experience being in such a great place like this one, with a very friendly atmosphere, we can only recommend you to check out their website and book a tour if there's one close to you!
Cya!
Follow us on social media:
Subscribe to our newsletter: