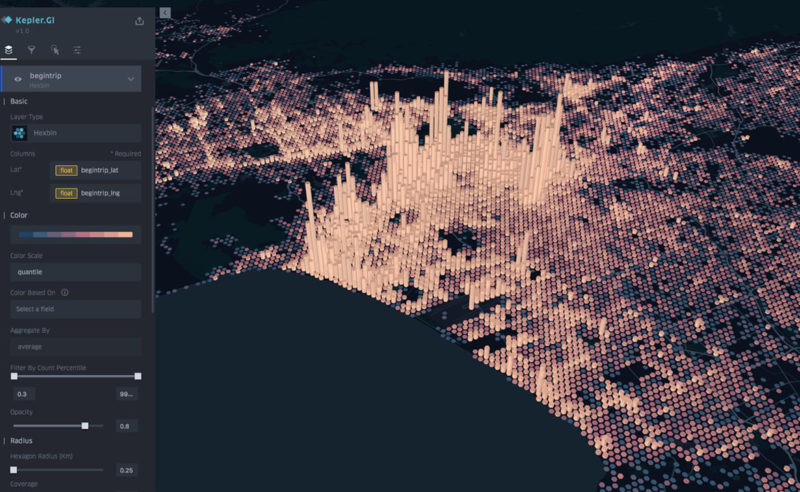 Discover kepler.gl, Uber's open source geo-analysis toolbox
From nice maps to real lessons: discover kepler.gl, Uber's open source geo-analysis toolbox
After the launch of Uber Movement in October 2017, an open-data project to share anonymous, real-time traffic and mobility information in the urban areas of the world where Uber operates, Uber announces the launch of an open source geo-analysis tool kepler.gl.
The maps are based on our physical world. They create maps using abstract shapes and colors to reveal geographic patterns and tell stories about human existence.
Uber, uses data visualization to understand better how cities work to enrich their maps with location data to generate millions of GPS points and, learn from them.
To facilitate the creation of meaningful data visualization, Uber announces the launch of kepler.gl, an open source geo-analysis tool. Based on the data visualization structuredeck.gl WebGL, kepler.gl scales the map creation process by quickly obtaining information and validating visualization ideas from geospatial data.
First experience feedback: mapping the 200,000 trees in Paris!
Have a look: keler.gl
Follow us on social media:
Subscribe to our newsletter: